The Business Chop

RISING TO THE CHALLENGE OF ENTREPRENEURSHIP
A Podcast for Entrepreneurs By Entrepreneurs
ALL EPISODES
LISTEN NOW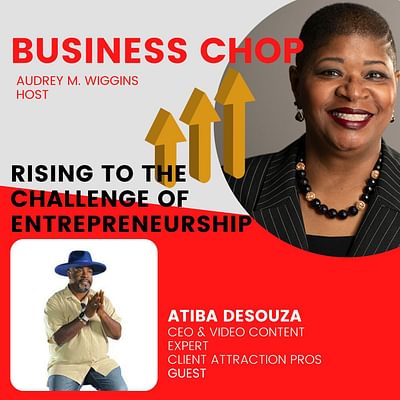 On the Business Chop podcast, Atiba De Souza, the Content Superman and CEO of Client Attraction Pros, shared insights on tackling the intense content landscape. In a discussion with Audrey "Tech Diva" Wiggins, he stressed the significance of organic and engaging video content amidst data restriction...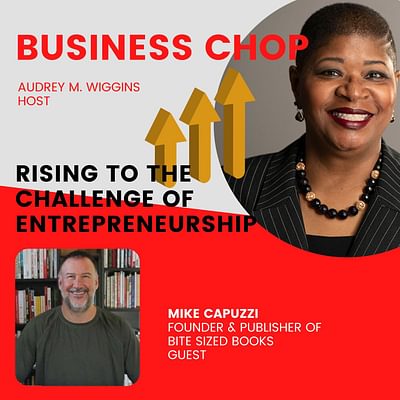 Business Chop guest, Mike Capuzzi, founder of Bite Sized Books, emphasized the importance of short, helpful books for business owners. He explained how being seen as a book author can give one a competitive edge and how Shooks (his term for short books) can be a powerful marketing strategy.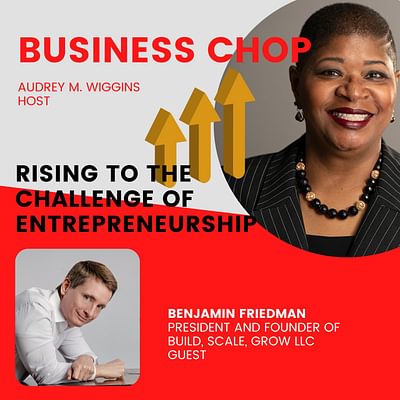 The conversation also covered the challenges and evolution of founders and businesses as they grow, with Benjamin sharing examples of micromanaging co-founders and successful e-commerce founders who learned to delegate and focus on processes. He emphasized the importance of self-awareness and steppi...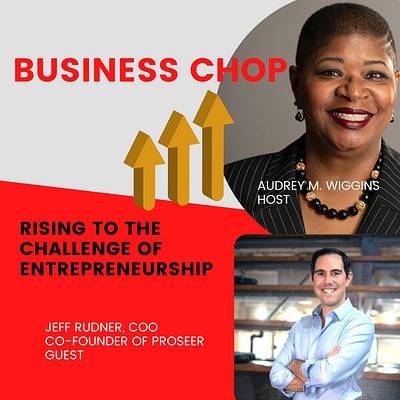 Chop Squad our guest knows as an entrepreneur, you have enough on your plate. Managing accounting and finance shouldn't be an added burden. "We bring a tailored mix of People, Process, and Technology to help you optimize performance and maximize growth," says Jeff Rudner. Jeff is ...
Guest, Lauren St. George covered a range of topics related to creativity, innovation, and personal growth. Lauren delved into the topic of fear of change and how it can hold individuals back from reaching their goals. She emphasized that creativity is a muscle that can be built over time, and that ...
Welcome. I created this podcast to bring subject matter experts with solutions to entrepreneurs.
I'm a marketer, digital content creator, videographer, and podcast host and producer. My experience as an entrepreneur helped me to plan and create this podcast. I hope you gain valuable knowledge from my guests.
Audrey M. Wiggins
More About Me
I Appreciate You
With the support of our listeners, we are making strides in our podcast journey.
Here are some of the stats we're most proud of...
53+
Week-in and week-out, we plan, record, produce and edit a new episode.
1,050+
Total Downloads

So many dedicated listeners and newcomers just love our show!
53+
Guests

We always appreciate your feedback and support, keep those reviews coming!